Itobuz's Product
Engineering
An Amalgamation of Technology and
Industry / Domain Expertise
The ever-increasing consumer expectations are putting immense pressure on business houses around the world to effectively optimise their product development cycle and amplify the pace of innovation.
The development of software products in modern time is not based merely on deep technological nuances but also a thorough grasp on industry and business domain. Traditional business practices are falling agonisingly short in meeting the revised customer demands, and the time has come to implement disruptive technology vis-à-vis product engineering.
What is product engineering?
In its simplest definition, product engineering is nothing but the development of software following a predefined approach. It encompasses the entire production cycle, starting from the conceptualisation till the delivery of the product.
In the modern context, it necessitates the amalgamation of IT solutions with hardware components, backed by in-depth expertise of the domain. Product engineering ensures that there is a clear roadmap for the development of purposeful software and applications. It allows a developer that extra edge to improve upon the UX, UI, and reliability of the software.
There are multiple aspects that a developer has to address during the development of a software or app:
The design should reflect market trends and requirements
It should be scalable and future-proof
It must adhere to the industry standards in terms of robustness and ease of maintenance
Use of product lines with a high degree of component reuse, object orientation, and framework are all of critical importance in the product engineering process.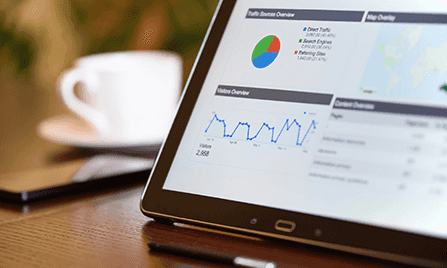 Services included in product engineering
Broadly speaking, three primary services are borne out of
product engineering.
1. Software integration:

It involves incorporating new software in an already existing domain. The design may include third-party APIs, seamless features, and analytics integration.

2. Customised app development:

Providing scalable solutions to clients that support their business in terms of logistics, employee management, intra-company communication, and marketing operations.

3. Legacy software modernisation:

This service involves modernising existing software to bring it up to pace. Enterprises with outdated software are the most significant beneficiaries of this service.
Benefits of product engineering
In modern times, the product is more of a necessity rather than a luxury. Staying competitive in today's cutthroat market doesn't allow an enterprise the space to breathe easy. They have to adapt continually to remain in the race, and product engineering is the next lap in that.
Product engineering ensures that the software is best-in-class in terms of functionality, ease of use, and scalability.
It ensures the flexibility to use third-party applications to enhance user experience.
Enterprises with limited resources will also find this service beneficial as they can concentrate on business strategies and leave product engineering to a professional firm.
All things considered, product engineering is one of the better approaches for app and software development. It optimises the entire process and ensures state-of-art products with minimum turnaround time.