Our Expertise
There is an immense potentiality of blockchain technology that can help to address many security concerns, issues with contracts, identity and fraud management. The global Blockchain Technology market is forecast to grow to 2.3 billion U.S dollars by 2021.
Itobuz is one of the earliest adopters of Blockchain Technology, and we have given innovative blockchain solutions in the domains like Cryptocurrency, Smart Contract, and Supply Chain.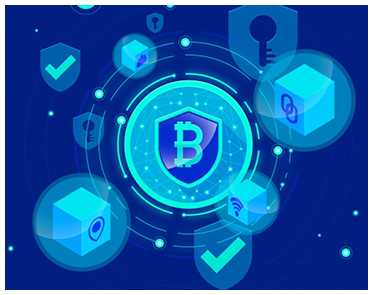 FAQ
What is Blockchain Technology?
A Blockchain is a digital record of all transactions based on peer to peer topology. This system follows a distributed ledger technology that allows data or blocks to be stored globally among the thousands of servers. It helps anyone on the network to see every other entry in real-time making it difficult for someone to gain control of the network.
What is a Blockchain software/ application?
Cryptocurrency and Bitcoins are one of the leading applications of Blockchain technology. But it has gone far beyond these two. Its ability to create transparency and fairness within a network saves business time and money.
What are the benefits of Blockchain Technology for my business?
Blockchain technology powers up many businesses in many ways.
Decentralized – Blockchain technology is entirely decentralized making it hard for anyone to control or decrypt the network.
Peer To Peer Network – Constant sharing of information among network participants makes the network stronger.
 High Security – With the absence of weak points inside a network there is zero chance of malicious cyber attacks.
Open Source – Being an open-source software it has a strong developer base that is shared freely and transparently developed.
 Ease of use – The flow of transactions [Money + Data] is reliably fast because of the absence of a middleman.
 Trust Factor – Every individual can deal with the other in the secure network maintaining proper confidentiality.
What is the Blockchain Wallet?
It is a wallet that allows its users to store, manage, and transfer Bitcoins and Ether.
What is Blockchain as a service (BAAS)?
Blockchain-as-a-Service permits enterprises to utilize cloud-based digital solutions to deploy, host, and utilize their own blockchain applications
How much would it cost to build a private Blockchain for an enterprise?
The estimated time to develop a Blockchain application depends on the requirement, complexity, and technology. The POC treks take around 4 weeks to develop. After the development phase is completed, it takes another 5-6 weeks to develop an MVP with limited features.
Which industries can use Blockchain Technology?
Blockchain technology has been embraced by numerous industries all around the world. It includes:-
Finance and Banking
Healthcare and Pharmaceuticals
Real Estate
Legal Industry
Security
eCommerce and retail
Education
Food and Beverage
And many more…
How do you, onboard new clients?
Itobuz follows a fast, effective, and client-centric onboarding process. Our engagement process includes initial discussion on the project, scope to decide on the business USPs and risks. The next phase includes technical discussion along with resource identification. After deciding on the KPIs the project documentation is made followed by the Non-Disclosure Agreement [NDA], the master service agreement [MSA], and the Statement Of Work [SOW].
Can I hire a single Software developer for my project instead of hiring a full team?
Yes, you can hire only a single resource for every team like the front end development, design, backend, testing and project management. We also offer optimized resource solutions for early project completion without stretching the budget.
Is there any additional/ miscellaneous cost included after the completion of the project?
Itobuz believes and works with transparency. Every communication is passed between our clients and our services. There is no additional cost or hidden charges quoted by Itobuz. For any such budget expansion, our business experts always get in touch with the clients to communicate each and every detail of the project.
How can I give instructions to my software development team?
Our project managers and business analysts will provide you regular project status reports. We use a combination of methods like emails, chat messages, and ad-hoc meetings like teleconferences, or live chat.