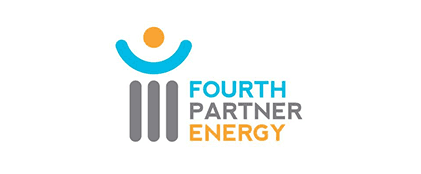 Enterprise Mobility,
Business Process
Automation, CRM
Project Over view
Fourth Partner Energy is one of India's largest companies in the distributed solar sector. They assist their customers through the entire process of Evaluation, Design, Planning, Procurement, Construction, Operation & Maintenance and Financing of solar energy.

We provided them with Mobility Solution, system for managing and monitoring Projects, Customer Relationship etc.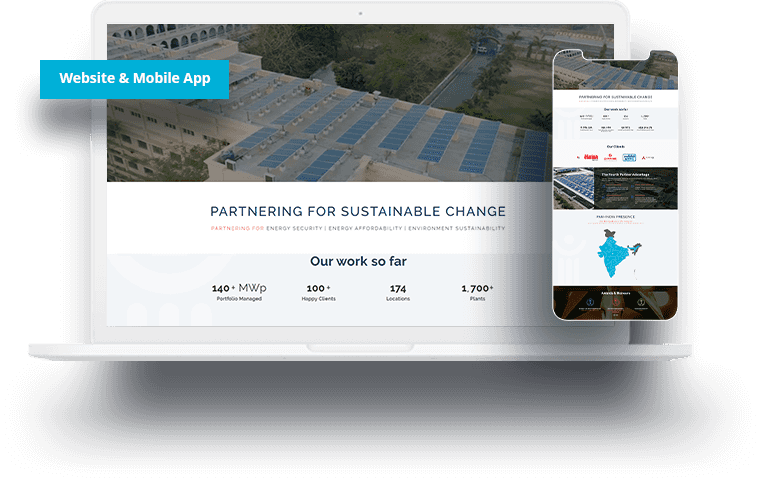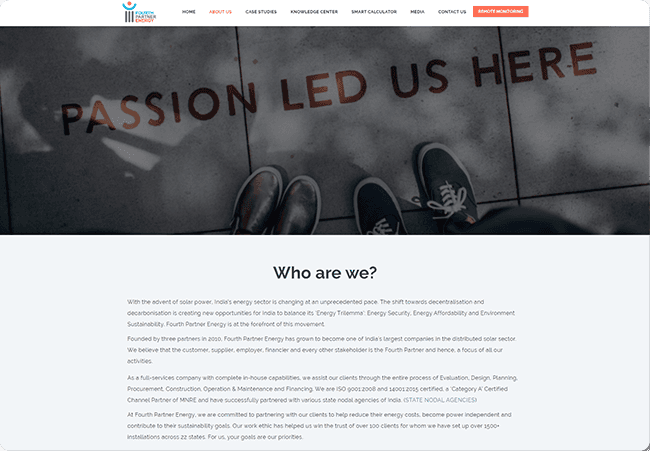 The Journey
As each PV implementation is unique and they take care of end-to-end solution, it had been difficult to keep track, manage, monitor and maintain customer relationship manually. They realized that the existing manual processes were in and expensive and margin of errors was high.

After a thorough discussion with Itobuz's strategists, development of an Integrated system was decided both for enhancing Customer Experience and for automating internal processes in phases. Itobuz developed easy-to-use mobile and web applications to organize and to automate Customer Engagement, Project Monitoring and Support & Service processes.